Q: What are the hot keys? How can I use them?
A: The hotkeys feature will make your gaming experience easier because you don't need to use the mouse, you use the keyboard. The hotkeys are the following:
Space bar - Pass
C - Chow
P - Pung
K - Kong
Q - Quint
S - Sextet
M – Mahjong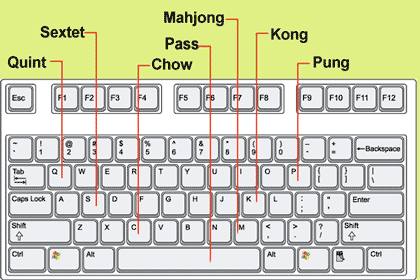 In order to activate the hotkeys feature, please follow the next steps:
Click the "My Account" menu.
Click the "Settings" tab.
Check "Enable hotkeys".
Click "OK".